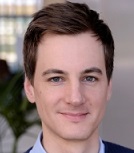 "Molecular investigation of genetic factors in cardiovascular and immune-related traits and diseases (CADBIO and GENBIO studies)" led by Dr Dirk Paul at the Department of Public Health and Primary Care and the Wellcome Trust Sanger Institute. Our studies aim to determine the distinct molecular and cellular mechanisms underlying candidate functional variants identified in genetic association studies for cardiovascular and immune-related diseases. We will measure a range of molecular and cellular markers, as well as physiological parameters, in healthy volunteers who carry such functional variants versus those who do not. Results from these studies will improve our understanding of the mechanisms of disease, potentially leading to better diagnosis, tailored prevention and treatment.
"Investigation of the impact of germ Line variation IN the K channel KCNJ5 on the rEnin-angiotensin axis and alDosterone release in human subjects"; LINKED study led by Dr Kevin O'Shaughnessy, Division of Clinical Pharmacology. High blood pressure is caused by aldosterone released from an overactive adrenal gland in up to 10% of subjects. We have identified a genetic variation that occurs in 2-3% of the normal population that in cultured adrenal gland cells causes them to secrete excess aldosterone. So we are undertaking this study to see if there is evidence that subjects with the same genetic variation are at risk of developing an overactive adrenal gland.
"The role of inflammation in the dementia of Parkinson's disease" led by Dr Caroline Williams-Gray, John Van Geest Centre for Brain Repair. The aim of this work is to investigate the role of inflammatory and immune changes in Parkinson's disease, and in particular to investigate whether such changes drive a faster progression to dementia in this disorder. Inflammatory and immune markers will be measured in peripheral blood samples from patients with Parkinson's disease, and compared with markers in healthy individuals of a similar age and genetic make-up.  Volunteers will be asked to provide a blood sample on 3 occasions over 3 months. 
   "ARIA (Anti-viral responses in Ageing)" led by Dr Mark Wills in the University of Cambridge  Department of Medicine. This study is investigating the immune response to Human cytomegalovirus (HCMV).  HCMV is in the same family as chicken pox virus and 50-60% of people are infected with it, like chicken pox this virus is never cleared by infected individuals.  This study aims to understand why the immune system never clears this virus infection by asking volunteers to provide a small blood sample which will be used to study their immune response to the virus.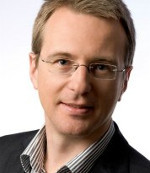 "Genetic variation and mechanisms of inflammatory bowel disease" led by Professor Arthur Kaser at the University of Cambridge Department of Medicine. This study is looking at Crohn's disease which is a chronic inflammatory bowel disease affecting approximately 1 in 1000 people in the UK. Recent studies have identified a number of genetic markers (polymorphisms) which are associated with an increased risk of disease. However, the mechanisms by which these polymorphisms lead to an increased susceptibility to developing Crohn's disease is not yet well understood. This study will investigate how certain genetic polymorphisms affect parameters of immune cell function in healthy volunteers. This will increase our understanding of the molecules and pathways that regulate immune cell function, and how these are altered in disease. Ultimately, this may provide insights into novel targets for therapy. The full information sheet sent to volunteers can be viewed here.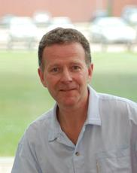 "A BluePrint of Blood Cells" led by Professor Willem H. Ouwehand at the NHS Blood and Transplant. This project aims to use the latest technologies, such as next generation sequencing platforms, to gather genetic information and gain an understanding of the risk markers or sequence variants that make an individual more prone to a certain disease. Studying differences in the gene sequence between individuals including case-control studies provides an opportunity for the identification of genetic markers contributing to the risk of disease, in particular rare variants not yet detected by other methods such as genome-wide association studies. Volunteers that take part in this study give a blood sample and the full information sheet sent to volunteers can be viewed here.
"Towards an Understanding of Multiple Sclerosis - TUMS" led by Professor Stephen Sawcer in the University of Cambridge Department of Clinical Neurosciences based at Addenbrooke's Hospital.
Multiple sclerosis is a common cause of neurological disability in young adults in the UK. Available evidence suggests that the disease is primarily autoimmune and over the past few years genome-wide association studies have begun to reveal the genetic architecture underlying susceptibility to the disease and have thereby generated renewed hope for the development of rational therapy.
"GANDALF study: Genetic variation AND Altered Leucocyte Function in health and disease" led by Professor Ken Smith in the Cambridge Institute for Medical Research. This study aims to look at the way the immune system responds to stimuli including infectious organisms and immune complexes. In particular, Prof Ken Smith and his team will be investigating how genetic differences between individuals affect the way their white blood cells respond under a number of conditions. It is hoped that a better understanding of how genetic variation affects immune responses will lead to new ways to treat infections, transplant rejection and autoimmune disease. The full information sheet sent to volunteers can be viewed here.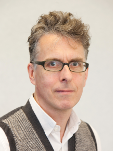 "U-Change: Understanding & Characterising Healthy Adolescent-to-Adult Neurodevelopmental Growth Effects" Professor Edward T Bullmore at the University of Cambridge Department of Psychiatry. The main objective of this study is to measure and characterise the development of normal cognitive and emotional processes, as well as maturational changes in brain structure and function in healthy participants aged 14-24 years. Volunteers will be asked to provide blood and saliva samples.
"HIPSCI" led by Professor Willem H. Ouwehand at the NHS Blood and Transplant. The aim of this project is to generate a national resource of human Induced pluripotent stem cells (HIPSCI) and associated data. We will generate and bank lines from at least 1500 healthy individuals, optimising techniques for iPS cell production and quality control. For cells from healthy individuals, in-depth analysis of inter-individual variability will provide an open access platform for association studies of cellular function, and for distinguishing pathological from physiological variation. Volunteers that take part in this study will give a small skin biopsy and a blood sample. The full information sheet for this study can be viewed here.
Previous studies
Click here to view previous studies that have recruited from the Cambridge BioResource
Lay summaries of completed studies
Click here to view lay summaries of completed studies provided by the researchers