Introducing the NIHR BioResource Centre Cambridge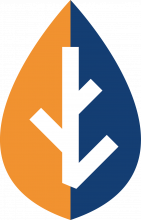 What is the NIHR BioResource Cambridge Centre?
The NIHR BioResource Centre Cambridge is a panel of around 17000 volunteers, both with and without health conditions, who are willing to be approached to participate in research studies investigating the links between genes, the environment, health and disease enabling scientific discoveries as well as facilitating translational medicine for the benefit of patients
Volunteers who join the NIHR BioResource Centre Cambridge donate their DNA via a blood or saliva sample which is used together with other information, such as gender, ethnicity, lifestyle and health information to match them to specific research studies. Volunteers are free to choose which studies they would like to take part in, allowing the NIHR BioResource Centre Cambridge to provide researchers with groups of participants, tailor-made to the research study.
 For more information on the NIHR BioResource, please visit the NIHR BioResource website: bioresource.nihr.ac.uk/
We are always looking for new volunteers for the future! Interested? Contact us
"Bringing together local people and leading research"
Don't live near Cambridge? We are one of 13 centres across England. Take a look at the NIHR BioResource website to find out where the other centres are located, or sign up to the National BioResource.